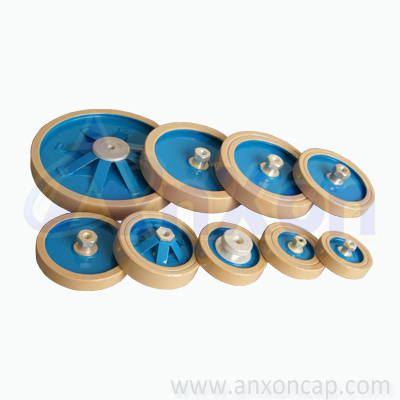 Description
AnXon CCG81 High voltage RF Power Plate Ceramic Capacitor
RF Power Plate Ceramic Capacitor Description
Cixi AnXon Electronic Co., Ltd is a leader in the design and manufacture of complex electronic ceramic components and assemblies used in a wide range of applications and cutting edge technologies. AnXon specializes in the development and production of dielectric and ferroelectric materials and components. This range of high voltage RF discs capacitors is fabricated from very low loss CLASS 1 ceramic dielectric materials which permit them to carry very high electrical loads over a wide frequency range.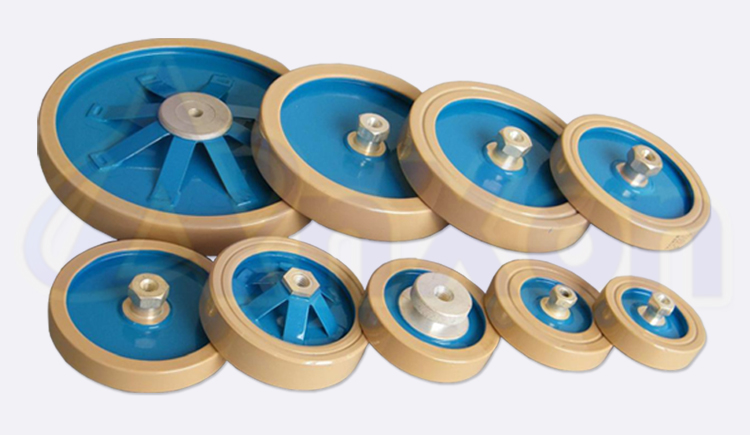 1. Voltage range:5kVdc--30kVdc
2. Capacitance range:50pF--6000pF
3. Dissipation factor<=0.0008;
4. Insulation resistance>=10000 MΩ;
5. Capacitance tolerance:K(+/-10%);
6. Temperature Coefficient:-750PPM/ ℃
7. Ceramic dielectric:R85, N750
8. Test voltage:Rated voltage <=15KV, 200% of rated voltage, rated voltage>15K,150% of rated voltage
9. Capacitor series:CCG81,DT60,DT80,DT110,DT120,DT140,DT150,DT160,PE100,PE140,PEZ140,PE200,PE220,PD70,PD80,PEF220
P/N

Rated Spec

Max Current

Size(mm)

(A)

D

H

d

CCG81-0

5KV 100PF 30KVA

15

35

21

M6

5KV 150PF 30KVA

35

5KV 200PF 30KVA

40

5KV 300PF 30KVA

45

5KV 330PF 40KVA

48

CCG81-0

8KV 300PF 40KVA

15

46

21

M6

8KV 330PF 40KVA

50

8KV 350PF 40KVA

51

CCG81-3

8KV 1000PF 75KVA

30

82

33

M6

CCG140 / DT140

8KV 2000PF 90KVA

30

140

52

M8


Related Products
High frequency high power RF ceramic capacitors one stop solutions by AnXon
These capacitors are used in oscillators, coupling circuits or bypass capacitors in industrial or medical high frequency equipment. They are suitable to use as coupling capacitors for transmission line and carrier frequency equipment. X-ray equipment, broadcast equipment, induction heating power supplies (tube and solid state), cable faultfinders, plasma generators, RF power supplies, dielectric heating, lasers and more.
MainProducts:
1. RF Powerplate disk Capacitor: CCG81,DT60,DT80,DT110,DT120,DT140,DT150,DT160,PE100,PE140,PEZ140,PE200,PE220,PD70,PD80,PEF220 series.
2. RF Powerwater cooled capacitor: CCGS, CCGSF, TWXF series
3. CCG5Tubular Cylindrical shape RF power capacitor
4. CCG11high power ceramic capacitor
5. CCG61 RFpower ceramic capacitor
6. CCG10Ahigh voltage high power ceramic capacitor
7. FT, DB,DF, TD RF Power Feed-Through Capacitor
9. Type02,Type03 RF power Tubular Cylindrical shape capacitor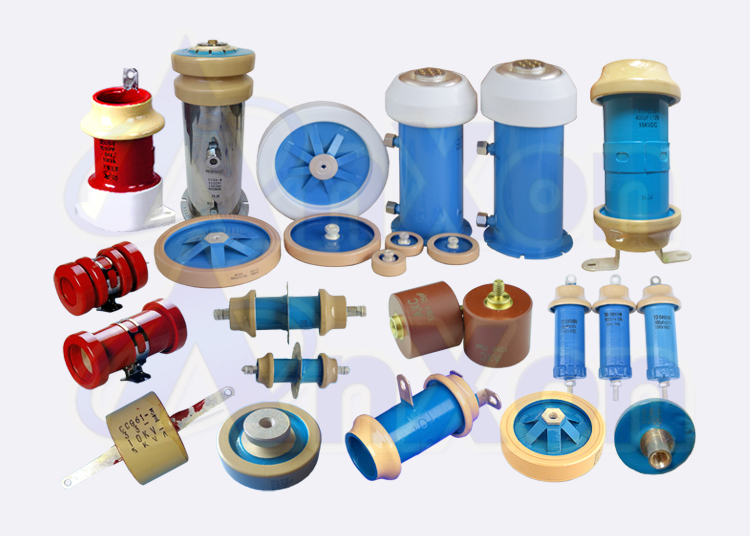 RF Power Plate Ceramic Capacitor Type
AnXon High frequency high power RF plate ceramic capacitors Features
Low lossClass 1 ceramic dielectric materials
Noble metalelectrodes with low self heating
Very lowcapacitance-temperature characteristics available
Correspondinglylow tuned frequency drift.
LowInductance construction, higher frequency use
Highvoltage, High Reactive Power Ratings
Low magnetic susceptibility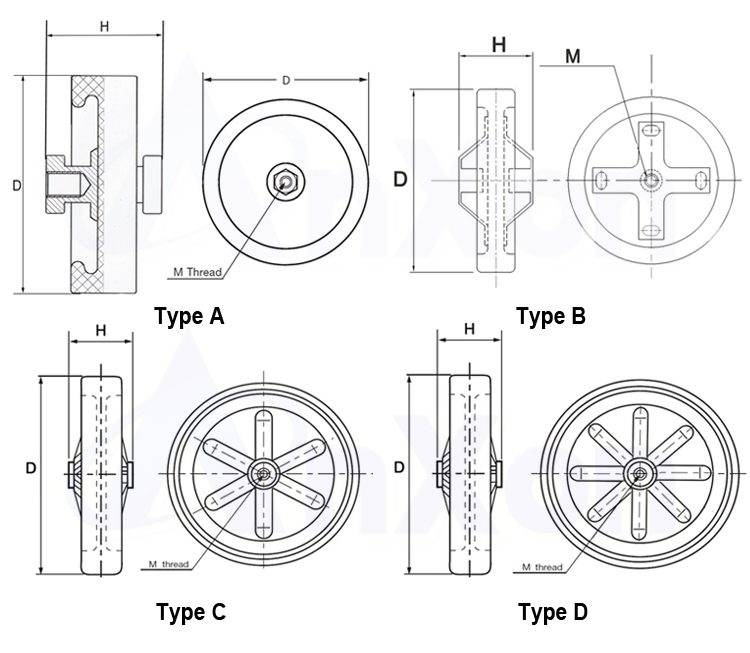 RF Power Plate Ceramic Capacitor Application
AnXon High frequency high power RF plate ceramic capacitors Applications
Radio broadcast transmitters
HF filter, By-Pass & Coupling Circuits
High power matching tuned circuits, Antenna circuits
High power matching networks, Plasma Generators
High quality medical imaging systems (MRI)
Induction and Dielectric Heating Equipment
Industrial Applications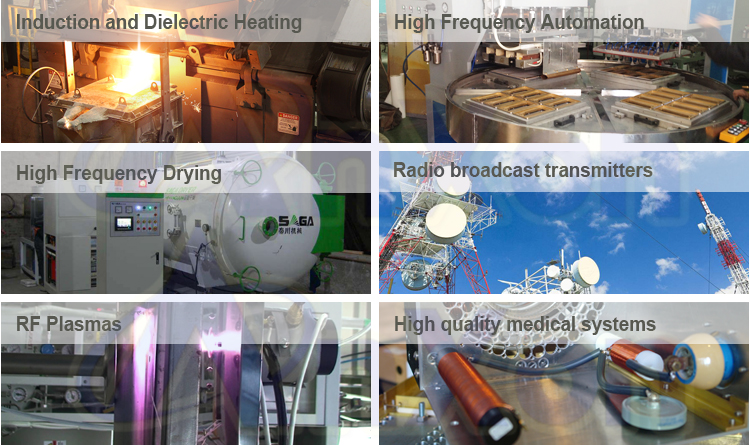 Product Certifications

Our Company
Cixi AnXon Electronic Co., Ltd, A China based manufacturing company, specialized manufacturer and supplier of high voltage ceramic capacitors, doorknob capacitors, pulse power capacitors,RF power capacitors, AC live line capacitors, high Q capacitors, high temperature capacitors.
Main Products:

1). High Voltage Disc Ceramic Capacitors
HV ceramic disc capacitors, ultra hv screw doorknob capacitors, AC live line capacitors, Voltage Multiplier Assembly, Ceramic capacitor stacks, Pulse power capacitors, high voltage AC ceramic capacitors

2). RF power ceramic capacitors
Disk / plate capacitors, Water cooled power capacitors, Feedthrough RFcapacitors, Tubular ceramic capacitors

3). High Q power ceramic capacitors
High Q multilayer capacitors, RF / Microwave Multilayer Capacitors, High Q MLCC


4). High Voltage Chip SMD Ceramic Capacitors, High Voltage MLCC
250V, 500V, 1000V 1KV, 1500V, 2000V 2KV, 2500V, 3000V 3KV, 4000V 4KV, 5000V5KV, 6000V, 6KV, 7000V, 7KV, 8000V, 8KV, 9000V, 9KV 10KV HV MLCC


5). High temperature Chip SMD ceramic capacitors, High temperature MLCC
125°C, 150°C, 175°C, 200°C, 250°C, 300°C Radial Leaded High Voltage CeramicCapacitors, HV MLCC
125C, 150C, 175C, 200C, 250C, 300C High Voltage Multilayer Chip SMD UncoatedCeramic Capacitors MLCC with lead