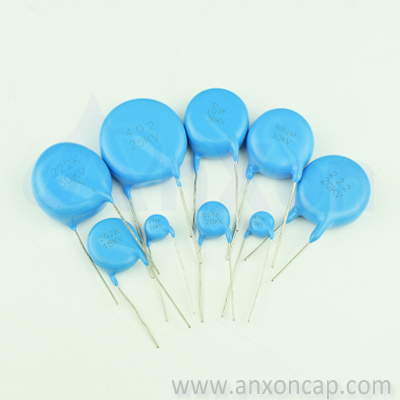 Description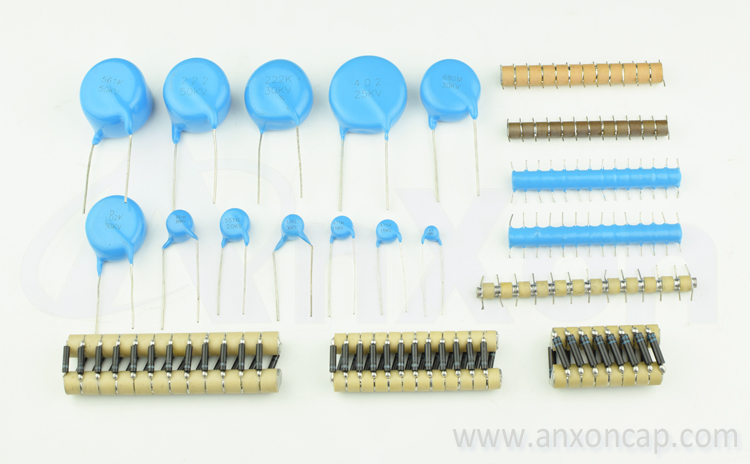 AnXon CT81 Series High Voltage Disc Ceramic Capacitor
Rated DC Voltage:6kVdc to 50kVdc
Rated Capacitance:10pF to 10000pF
Operating frequency: up to 5Mhz
Operating temperature range: -55°C to +125°C
Brand: AnXon, AXC
Certificate: ISO9001
1. Description
AnXon CT81 series radial lead high voltage disc ceramic capacitors. The capacitors consist of a ceramic disc which is silver plated on both sides. Connection leads are made of tinned copper having diameters of 0.8 mm.Coating is made of blue colored flame retardant epoxy resin in accordance with UL 94 V-0.
• High capacitance in small sizes
• Low losses, high frequency part available
• Wide range of different lead styles
• Radial leads disc type, single layer bare rectangular ceramic capacitor available
• Bare disc ceramic capacitor without lead available
2. General Specifications
| | |
| --- | --- |
| Rated voltage Range | 6kVdc to 50kVdc |
| Capacitance range | 10pF to 10000pF |
| Capacitance tolerance | Standard: ±10% |
| Operating frequency | Max 5Mhz |
| Dissipation factor | Min 0.05% |
| Temperature properties | Min ±0.5% |
| Operating temperature range | -40°C to +85°C, 125°C parts available |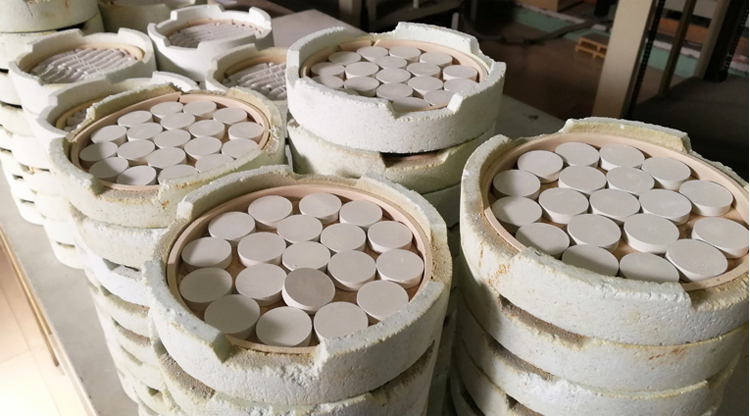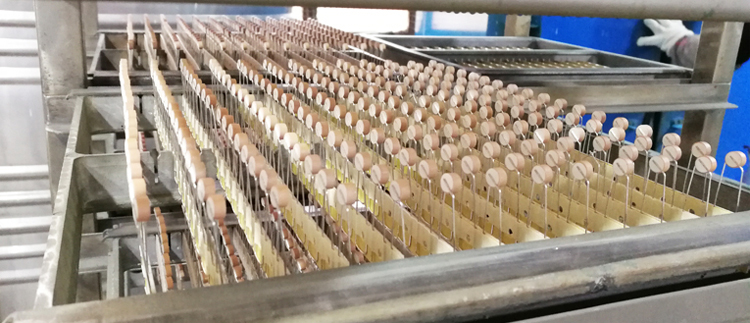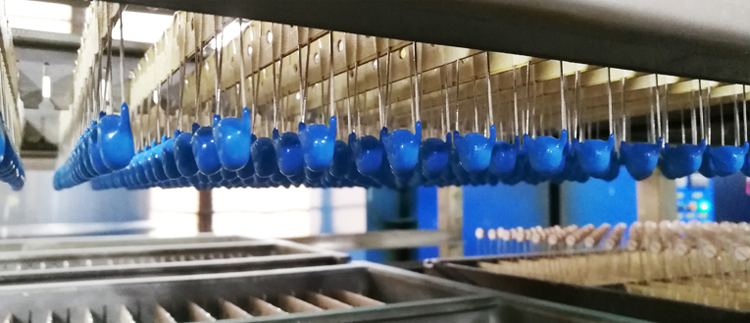 3. Applications
These capacitors are ideally suited for timing /precision circuitry, energy storage, DC blocking, snubbers, transient suppression, decoupling, resonators and EMI filtering applications, such as
• High voltage power supplies
• Voltage multipliers
• By-pass circuits, Coupling circuits
• Lighting Ballasts
• Filters, EMI / RFI filters, Snubber circuits
• High voltage pulse generator, X-ray generators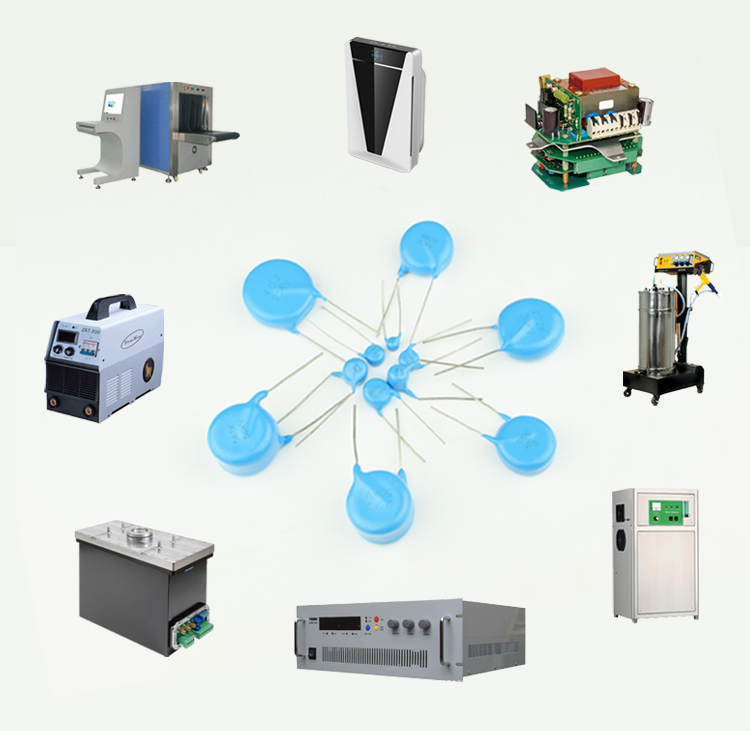 4. Quality Control
High voltage doorknob ceramic capacitor from AnXon are 100% tested of the below parameters
• Capacitance
• Tolerance
• Dielectric withstanding voltage
• Dissipation Factor
• Insulation Resistance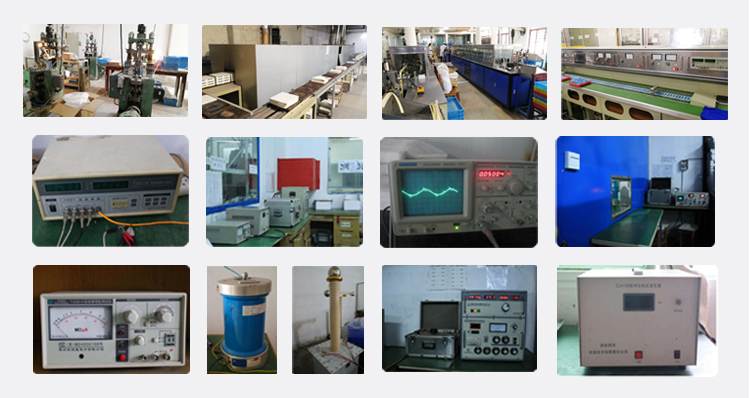 5. Company
Cixi AnXon Electronic Co., Ltd is a leader in the design and manufacture of complex electronic ceramic components and assemblies used in a wide range of applications and cutting edge technologies. Specialized manufacturer and supplier of high voltage ceramic capacitors, doorknob capacitors, pulse power capacitors, RF power capacitors, AC live line capacitors, high Q capacitors, high temperature capacitors.


Main Products:

1). High Voltage Disc Ceramic Capacitors
HV ceramic disc capacitors, ultra hv screw doorknob capacitors, AC live linecapacitors, Voltage Multiplier Assembly, Ceramic capacitor stacks, Pulse powercapacitors, high voltage AC ceramic capacitors
2). RF power ceramic capacitors,
Disk / plate capacitors, Water cooled power capacitors, Feedthrough RFcapacitors, Tubular ceramic capacitors
3). High Q power ceramic capacitors
High Q multilayer capacitors, RF / Microwave Multilayer Capacitors, High Q MLCC
4). High Voltage Chip SMD Ceramic Capacitors, High Voltage MLCC
250V, 500V, 1000V 1KV, 1500V, 2000V 2KV, 2500V, 3000V 3KV, 4000V 4KV, 5000V5KV, 6000V, 6KV, 7000V, 7KV, 8000V, 8KV, 9000V, 9KV 10KV HV MLCC
5). High temperature Chip SMD ceramic capacitors, High temperature MLCC
125°C, 150°C, 175°C, 200°C, 250°C, 300°C Radial Leaded High Voltage Ceramic Capacitors, HV MLCC
125C, 150C, 175C, 200C, 250C, 300C High Voltage Multilayer Chip SMD Uncoated Ceramic Capacitors MLCC with lead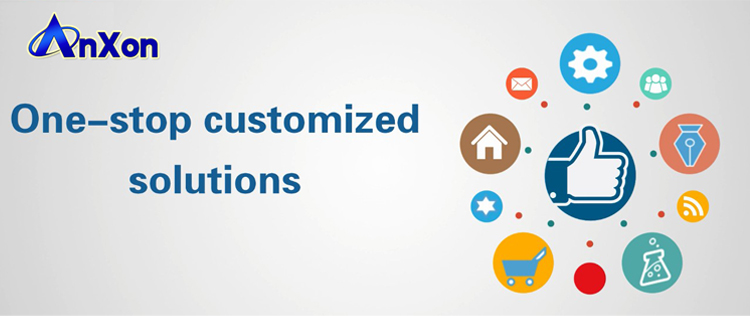 6. Advantage

AnXon provide high quality replacements of the famous brand AVX, Murata, TDK, VISHAY, HVCA, CKE, MTC, Morgan Ceramics and etc with great success experience of customers